For a commercial roof to deliver optimal and lasting performance, it is essential that a highly experienced roofer in Williamsburg, VA, installs it. Chase Roofing takes pride in being a member of the Choice Roof Contractor Group™. Let us show you why working with us is ideal.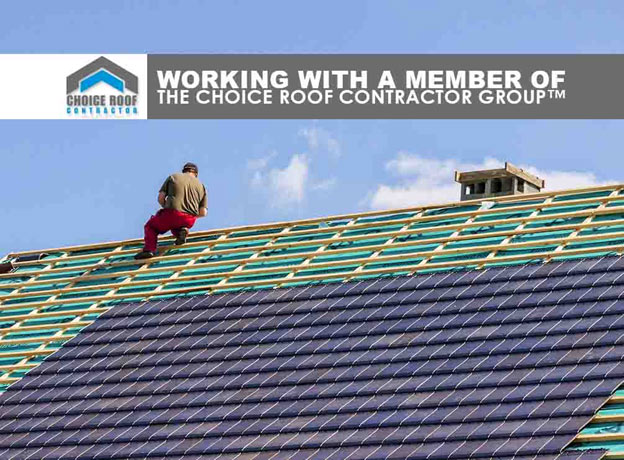 What is the Choice Roof Contractor Group?
This is a group of professional roof contractors that provides commercial roofing services. Their members are known for high-performance standards, superior workmanship, reliable and efficient roof services, and a commitment to excellence and professionalism.
The Benefits of Working with Us
As a proud member of this prestigious group, we have the equipment and expertise to handle roofing issues. We are committed to on-going training provided by the group, allowing us to broaden our expertise in roofing applications and technology. We also have access to resources not readily available to non-members.
This means you can count on us to provide you with a thorough and efficient roofing inspection, precise assessment, and swift roof repairs. You can also expect us to install your roofing in Hampton, VA, flawlessly for optimal and lasting performance.
Our Commercial Roofing
We offer commercial roofing from GAF that will surely protect your establishment from severe weather conditions for a long time. For instance, our Ethylene Propylene Diene Monomer (EPDM) roofs have a proven history of being durable. They also feature highly reflective surfaces that will reduce the amount of heat absorbed by your building. This will keep you from overworking your HVAC units, leading to more energy savings.
Meanwhile, we have GAF's EverGuard Extreme® that is easy to install and energy-efficient. Most membranous roofing installations typically have over 10 steps for a full installation. Ours, however, only requires three, saving you valuable time and labor costs. This commercial roofing in Yorktown, VA, is also puncture-resistant, even if the pressure is over 250 pounds. It is dimensionally stable, as EPDM has a shrinkage rate of up to 80% less than traditional EPDM.
Strong Warranties
Being a member of this prestigious group also allow us to provide you with strong warranties for your peace of mind. This means that during the coverage period, you can rely on us to fix any problems that may arise due to product defects and poor workmanship.
As part of the Choice Roof Contractor Group, Chase Roofing is sure to provide excellent services. Call us today at (757) 872-0700 for a FREE quote.