For many roofing contractors, PVC roofing expertise has become a competitive edge for them, especially considering its increase in popularity among property owners. Chase Roofing LLC, your local authority in roof repair and replacement, explains what PVC is and what makes it a great choice of roofing material for commercial roofing installations.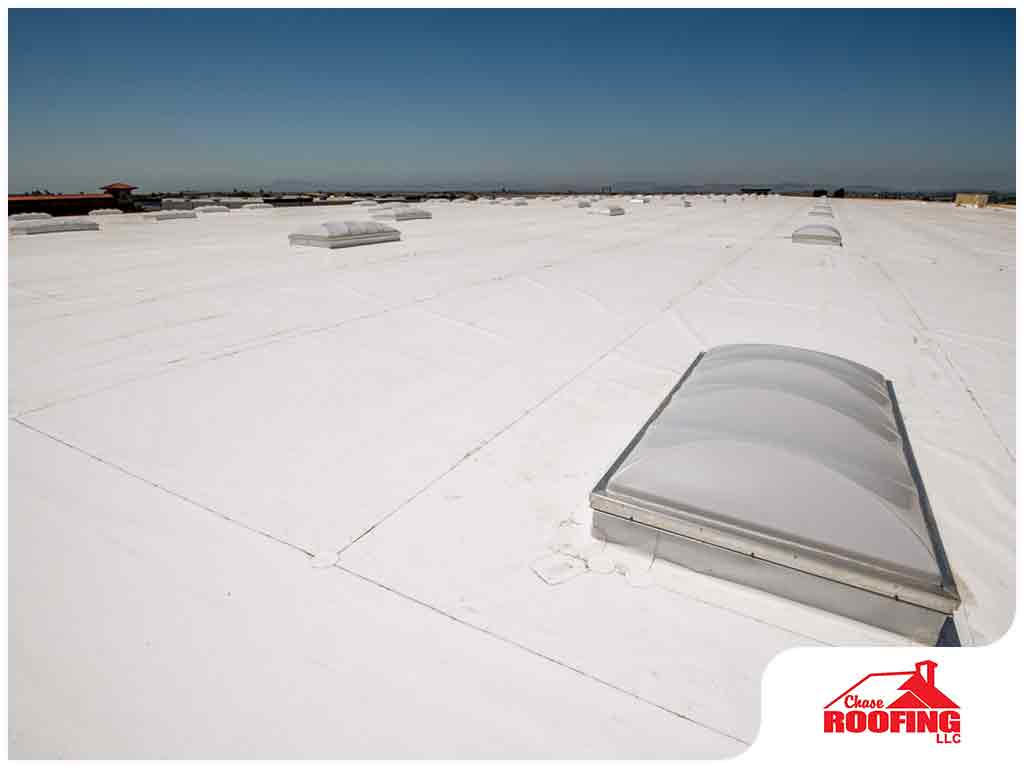 About PVC Roofs
PVC roofs are made from a flexible single-ply membrane that contains chemical additives to protect against harmful ultraviolet rays, heavy foot traffic and the harsh elements. The combination of ethylene and chloride is what makes up PVC, or polyvinyl chloride, a vinyl resin is formed to make up the membrane. Special additives are mixed through various processes to give the material a strong, durable finish.
PVC sheets are heat-welded during installation to bond them together with the substrate. As the top commercial roofing contractor in the area, we guarantee top-notch PVC roof installations that will ensure your roof's resistance to leaks and watertight performance.
Advantages of PVC Roofs
Here are some of the notable advantages you can expect when you have a PVC roof installed on your property:
Longevity – Most PVC roofs can last up to 25 years before they're replaced. It doesn't require as much maintenance as other roofing materials because of strong membrane bonds that prevent punctures and tears.
Sustainability – PVC membranes are weldable throughout their lifetime. This helps pave the way for any modifications that can be done on top of buildings and commercial properties, including the installation of solar panels and routine maintenance.
Strength – PVC roofs are made with strength in mind. In fact, they're expected to have a breaking strength minimum of at least 350 pounds per square inch. Also, welded seams are stronger than the sheets themselves, which is a great advantage for vegetated roofs.
Chase Roofing LLC is experienced in the installation, repair and maintenance of PVC roofs and all major commercial and industrial roofing materials. You can also expect us to offer gutter repair and residential roofing services. Call (757) 206-1948 or fill out our contact form to request a quote. We serve businesses in Newport News, VA, and the surrounding areas.